Gervonta has a stunning uppercut on Leo Santa Cruz that Gervonta Davis starsches to win two titles
Gervonta has a stunning uppercut on Leo Santa Cruz that Gervonta Davis starsches to win two titles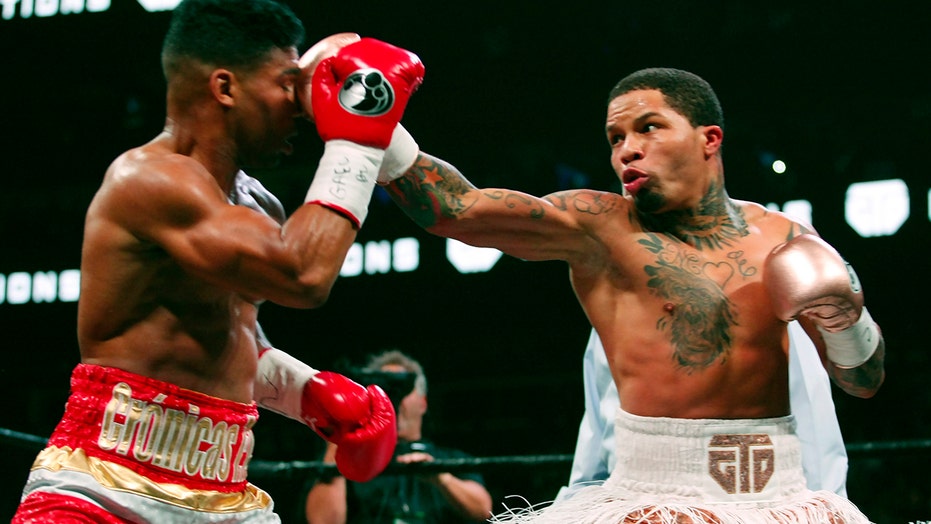 Gervonta "Tank" Davis defeated Leo Santa Cruz in the sixth round with an impressive uppercut. He retained his WBA lightweight title and took Santa Cruz's WBA junior lightweight title Saturday night at Alamodome.
Davis (24-0, 23KOs) shocked Santa Cruz with two left-handed hooks to his head in the sixth round. This set up the final blow. Santa Cruz was retreating to his corner when Gervonta davis delivered a left-handed uppercut on the jaw, which immediately dropped Santa Cruz. Referee Rafael Ramos intervened quickly to stop the fight at 2:40 in the sixth. Santa Cruz was unconscious and his right leg was bent behind him.
Floyd Mayweather, a Hall of Famer boxer, said that Davis was his promoter. "I think he's probably happier than I am."
Davis was the headliner of his first pay-per view. He silenced critics who doubted his discipline as a result of his history with struggling to lose weight. At 25 years old, he displayed his poise and repertoire against one of the most skilled boxers.
Davis stated, "That shot (the last uppercut), was blocked a few times prior." It was stuff that, Davis said.
Santa Cruz (37-2-1) remained unconscious for several minutes, before he rose with assistance and smiled while sitting on a stool. Santa Cruz (37-2-1) was unable to move on his own to the locker room, but he waved to the crowd before being taken to the hospital as a precaution.
Davis stated, "I wanted him to be OK." "We fighters go into battle with a killer mentality, and at the end of it all we all have families to return to. I didn't want anything to happen to him."
In the first round, the fighters engaged in a series fights while standing toe-to-toe. After taking a right hook in the jaw, Davis landed on the floor late in the first round. Ramos swiftly declared it a slip when the fighters became tangled.
Santa Cruz was the victim of a slip in the second round. Ramos warned Davis. Davis was upset and Santa Cruz was fueled by the warning.
After his early success, Santa Cruz was the aggressor in round three.
In the fourth round, Davis responded with a series heavy blows to Santa Cruz's head. Santa Cruz would respond late with an overhand straight to his nose, which caused Davis to take two steps back and regroup.
With a series body shots, Davis took control of the fifth round and slowed Santa Cruz.
Davis stated, "When I started breaking his body down to the bones, I felt him falling down." Davis said, "There were shots I was hitting him with and it was touching his gloves but his head was (back). "So, I was like, he's going to break down." That's when I began pressing him."
Santa Cruz was dealt a devastating blow at 1:21 in the sixth round. Davis protested. Davis responded to Davis' warning and staggered Santa Cruz with his left hooks, landing on the temple of Barrios. Santa Cruz smiled after receiving the first left hook. But Davis charged at him, and delivered another left hook. The bout was over with a left uppercut.